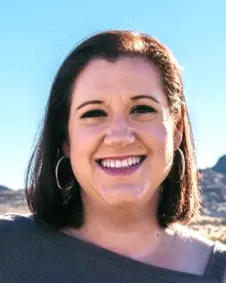 Amanda Irwin, LPC, NCC - Owner/CEO
What if I told you that you are an amazing individual, capable of great things! How much would you believe those words? If your first reaction is, "No I'm not" or "I don't feel that way" let's work together to uncover and heal what is getting in the way of that message. You are entitled to feel good about your life but sometimes the difficulty in life clouds that message or makes it so entirely abstract that you cannot even begin to wonder what it would be like to feel this way. I'm telling you now that it is possible!
I provide a multifaceted approach in therapy so that you can become stronger, you feel healed, and you begin to embrace the very idea that you can do great things. I offer several approaches in therapy, including EMDR. If you're still not sure about this next step, please book a consult and I am happy to talk with you.
My hope for you is that you keep going! You've begun the process of looking into therapy and you're on to something good. I hope to hear from you soon.
---
Lara Siers, LAC - Therapist
Hi, my name is Lara Siers, LAC. I will help you to understand the impact stress, anxiety and other emotions can have in your daily life. Together, I will work with you to learn tools that will help you to manage your emotions in a healing and supportive way so that your emotions do not control you. I can also help you break things down into smaller pieces so that you don't have to feel overwhelmed by life's situations and events.
My approach to counseling is person-centered but I also utilize CBT as well. My goal is to provide you with a non-judgmental environment where you can explore and process your emotions and create healing so that you move beyond therapy. It is not easy to reach out for help, but the journey can be rewarding and I am here for you!
I am available for online telehealth sessions. I also have evening and Saturday appointments available. I work with adolescent and adult clients. Please feel free to contact me for a consultation or an appointment.
---
Lillian Moore - Office Manager

My name is Lillian, I am the Office Manager at Be Free Counseling Services. It is important to me to provide exceptional service. No matter your questions, I am here to help! I will help to schedule appointments, bill insurance companies, and manage phone calls.
I am known for my excellent communication skills, my attention to detail and my ability to learn quickly. I take pride in my work and I will strive to ensure every task is completed to its highest standard! In my free time I enjoy fishing and spending time with my family. I am excited to be part of the team and I look forward to contributing the the success of the company!